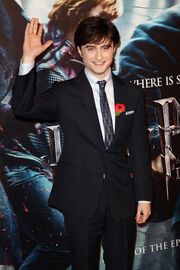 Portrayed by:
Appearence
Edit
.
Personality
Edit
.
Abilities
Edit
.
.
.
Alternate Timeline(s)
Edit
.
Appearences
Edit
Time and Space: Series 5
Edit
"The Final Day of the Doctor"
Time and Space: Series 6
Edit
"The Sixth Day of Christmas"
"The Crying Child"
"The Ironites Project"
"Farewell Great Macedon"
"The Winter of Terror"
"Peacemaker"
"IDRIS"
"Shadows of the Deep"
"The Forgotten Army"
"Crash of the Byzantium" / "Eyes Wide Open"
"Flatmates"
"Vampires in Venice"
"Nightmare at Lytaroue"
"The Forest Clown"
"The Ground Beneath Their Feet" / "Love and Loss"
"Planet of the Toltems"
"Face to Face With a Madman"
"The Pandorium Opens" / "Saving the Universe"
Ad blocker interference detected!
Wikia is a free-to-use site that makes money from advertising. We have a modified experience for viewers using ad blockers

Wikia is not accessible if you've made further modifications. Remove the custom ad blocker rule(s) and the page will load as expected.